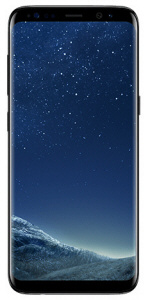 Manage connections between your device and a variety of networks and other devices.
Wi-Fi is a term used for certain types of Wireless Local Area Networks (WLAN). Wi-Fi communication requires access to a wireless Access Point (AP).
Bluetooth is a short-range communications technology that connects your device wirelessly to a number of Bluetooth devices, such as headsets and hands-free car Bluetooth systems, and Bluetooth‑enabled computers, printers, and wireless devices.
The Bluetooth communication range is approximately 30 feet.
Allow other devices to find your mobile device and transfer files.
Monitor how your data is being used, and set limits and restrictions to conserve it.
Your service provider may account for data usage differently.
Airplane mode disconnects your device from all networks and turns off connectivity features, such as phone calls and Wi-Fi.
While in Airplane mode, you can use other features such as playing music, watching videos, and other offline applications.
NFC (Near Field Communication) allows data exchange when you touch your device with another compatible device.
Activate Hotspot to allow other devices to use your device's Internet connection.
You can use Bluetooth or USB tethering to share your device's Internet connection with a computer.
Control your device's access to networks and mobile data service.
Some apps, such as Google Maps, may require one or more location services be turned on for full functionality.
Scan for nearby devices to connect to and set them up easily. You receive a notification when there are available devices to connect to. This function uses Bluetooth Low Energy scanning even if Bluetooth is turned off on your device.
Print images and documents to Samsung printers and other compatible printers (not included).
Mirror your phone's display on your car's entertainment and information screen using a USB connection. To use this feature, your car system must support MirrorLink.
Download booster improves download speed by using both Wi-Fi and LTE networks at the same time when downloading files over 30 MB in size.
Virtual Private Networks (VPN)
Set up and manage your Virtual Private Networks (VPNs). You must set a secured screen lock before setting up a VPN.
Configure an Ethernet connection with your device.
Configure the sounds and vibrations used to indicate notifications, screen touches, and other interactions.
You can switch between sound modes, while preserving the individual sound settings you have made.
Mute sounds and video by covering the screen or turning over the device.
Configure your device's vibrations.
Set the system volume level and default volume for call ringtones, notifications, and other audio.
Choose from preset ringtones or add your own.
Choose a sound for notifications, such as for new messages and event reminders.
This setting allows you to block all notifications and alerts. The options below determine what notifications can make sounds, and during what time periods you want to enter this mode.
Set various other system sound options.
Play tones when the dialing keypad or the keyboard is tapped.
You can enable sound effects when connected to a headset. Sound effects are only available when headphones or a compatible Bluetooth headset (not included) is connected.
You can choose to have an app play sound on a speaker or headphones separate from the rest of the sounds on your phone.
Select which apps you want to receive alerts from. Alerts include notifications, sounds, and vibrations.
Block notifications for apps.
Customize notification settings for each application individually.
Configure your display's brightness, screen timeout delay, and other display settings.
Adjust the screen brightness to suit your surroundings or personal preference. You may also want to adjust screen brightness to conserve battery power.
Use the Blue light filter at night to help you sleep better. You can set a schedule to automatically turn this feature on and off.
Choose a screen mode to match your type of viewing.
You can change the screen resolution level. All apps will close when you change the resolution.
You can set the screen zoom level and the font size and style.
Choose which apps you want to use in the full screen aspect ratio.
Switch between the default screen layout and a simpler layout. The Easy mode layout has larger text and icons, making for a more straightforward visual experience.
You can show icons with shaded frames to make them stand out on the Home screen and Apps list screen.
Light up the LED indicator when charging, voice recording, or receiving notifications.
Configure display options for the Status bar.
You can configure the Navigation bar background color and button layout.
Turn the screen off after a set amount of time.
You can prevent the screen from turning on while the device is in a dark place, such as a pocket or a bag.
Screen saver controls what is displayed on the screen when the device is docked (dock not included) or while charging. You can choose to display colors or photos.
Smart stay detects your face with the front camera so that the screen stays on while you are looking at it.
Change the screen layout to accommodate operating your device with one hand.
You can change the appearance of your device with custom wallpapers, themes, and icons.
Change the look of the Home and Lock screens with wallpaper. You can display a favorite picture or choose from preloaded wallpapers.
Set the theme to be applied to your Home and Lock screens, wallpapers, and app icons.
Apply custom icons to replace built-in app icons.
Apply custom layouts for the Always On Display.
View the status of your device's battery, storage, and memory. You can also automatically optimize your device's system resources.
View how battery power is used for device activities.
Optimize your device's performance features to best fit your usage.
View the device memory and usage. Mount, unmount, or format an optional memory card (not included).
Use Emergency mode to conserve battery power during emergencies. Power‑hungry apps and functions are disable, but you are still able to send messages, use Contacts, and make emergency calls.
Configure your device's language and input settings.
By default, your device receives date and time information from the wireless network. When you are outside network coverage, you may want to set date and time information manually using the date and time settings.
Reset device and network settings. You can also reset your device to its factory defaults.
You can reset your device to factory defaults, erasing all data from your device.
Check for and install available software updates for your device.
Secure your device and protect your data with Lock Screen and Security settings.
It is recommended that you secure your device using a Screen lock.
Choose what to display on a standby screen instead of turning off the screen.
Configure display settings for the Lock screen and Always On Display (AOD).
Use Samsung Pass to access your favorite services with biometric data. You must sign in to your Samsung account to use Samsung Pass.
Enable installation of non-Google Play applications.
Lock your private content and apps to enhance security. You must sign in to your Samsung account in order to use Secure Folder. You must also set a secure lock for your device.
Protect your device by requiring a numeric PIN or password to be entered before it starts up. You must have a secured screen lock for this option to be available.
Require a numeric PIN or password to decrypt your optional memory card (not included) when you first access it after powering on your device.
Require your SIM card PIN to unlock and use your SIM card.
Display password characters briefly as you type them.
Automatically receive security updates.
Manage your device administrators and application installation privileges.
Manage your security certificates. If a certificate authority (CA) certificate gets compromised or for some other reason you do not trust it, you can disable or remove it.
Use these options to configure advanced security settings.
Set up and manage accounts, including your Google Account, Samsung account, email, and social networking accounts.
You can add and manage all your email, social networking, and picture and video sharing accounts.
Back up your data to your Google accounts.
Configure your device's Google settings.
Accessibility services are special features that make using the device easier for those with certain physical disabilities.
You can turn on Accessibility features to assist with visual aspects of the device.
You can turn on Accessibility features to assist with audio aspects of the device.
You can turn on Accessibility features to assist with dexterity and interaction aspects of the device.
Customize additional accessibility features for your device.
Additional accessibility apps may be downloaded from the Google Play store.
Configure features on your device that make it easier to use.
View tips and guidelines for using your device.
Automatically arranges all your games in one place.
This feature sends diagnostic information about your device when you are having technical problems.
View information about your phone, including current status, legal information, hardware and software versions, and more.