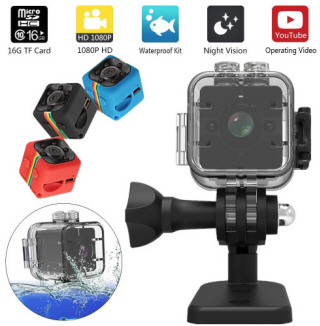 ● 155 degree wide-angle lens
● IR Video Record
● waterproof
● 1080P

• HD-MEGALENS
• BE PERSONALLYON THE SCENE
• new updated 1080p sensor, 2 million pixel points,
• improve the expnence of your overall
• image quality to see through every detail
Love the design of artistic creation
in order to make everyone able to use cameras on various occasions.we are committeb to minimalist apperance and operation design. FG12 integrates 1080p HD imaging technology and waterproof function into small size.
High definition lens
155 degree wide angle whole glass provide more delicate images and fluent dynamic video
1. Contractile light
2. blocking clutter
3. correction color
4. correction fo light
5. Enhanced penetration
6. Enhanced sharpnes
Let your heart is not in HD
12 million pixels
It's more than 2 times more than a common high-definition camera. Uitra high definition.
Wide angle filming perfect without dead angle
155 degrees beyond the wide angle. the view is more wide. the scene is more beautiful. To break the limits. not to be confined to a single. but in the depth of participation. Let us look at the world in a different way.

30 meter waterproofing
The deep waterproof body needs no waterproof shell protection, so that you can also capture beautiful pictures under the water. It can do surfing. diving, skiing, swimming, rowing.sailing. rafting and other sports.
Small fuselage, put the world in the pocket
FG12 Mini Sports Camera fuselage design is very small, long 24.5mm high, thickness 25.5mm, similar to the size of a coin and portable, even in a variety of complex environment. It will not interfere with the normal movement of users.
COMS Image processor
Efficient processing of pictures, better effect. The industry pioneered the technology of back irradiation, even in a weak light scene.
Hang on for a long time
Large capacity lithium battery endurance life rechargeable edge recording
1. Filter protection
2. Short circuit protection
3. Over release protection
4. Overcharge protection
32GB memory extensions
Don't worry, memory is not enough.
Intelligent Circular Recording
Built in loop video, the image function will always keep recording, automatically overwrite old files new files, no need to worry about full card.
Intelligent mobile detection
Exceptions are recorded at any time.
Using event based detection techniques, two seconds in advance to record full rendering of the event process. So that you worry about the pillow.
Because of its strong use, it is widely used
1. Student record
Classroom recording and video recording. Review the helper after class.
2. Media reporter
Doevety interview. Restore the truth.
3. Home security
When not at home, install one. For a rainy day.
Parameters
Camera angle: 155-degree wide-angle lens
Video format: AVI
Video coding: M-JPEG
Video resolution: 1920×1080P 1280×720P
Video frame rate: 30fps
Image ratio: 16:9
Photo resolution: 12M (4032×3024)
Image format: JPG
Motion detection: Yes
TV OUT: Yes
Battery type: Built-in high-capacity lithium polymer
Battery capacity: 200mAh
Working hours: Sustainable recording up to 60 minutes
Charging voltage: DC-5V
Storage: Up to 32G TF card
Transmission speed: Hight speed USB2.0
Interface type: Mini 8pin USB
Compatible system: Windows me/2000/XP/2003/Vista; Mac Os; Linux;
Player software: Comes with system or mainstream audio and video playback software